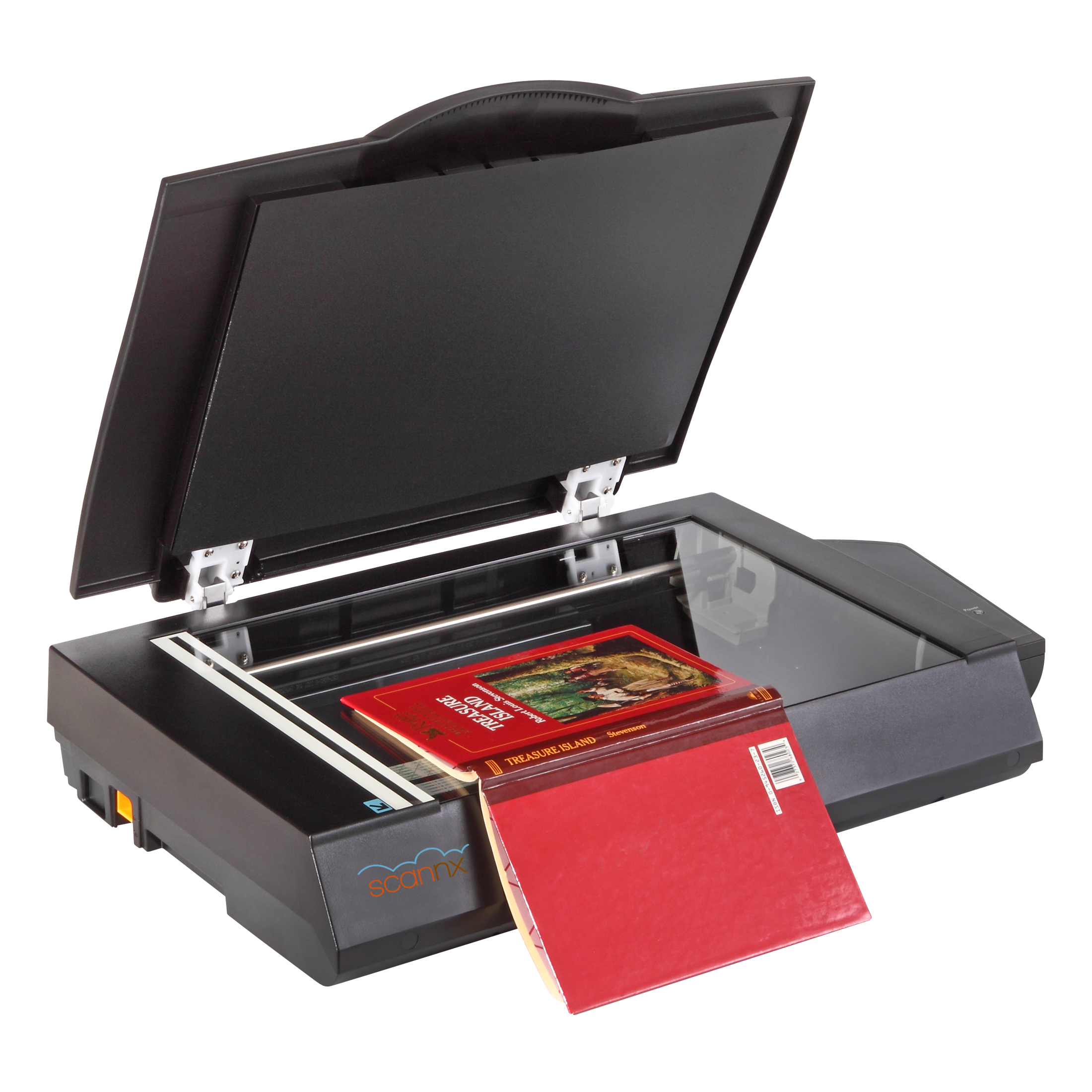 Is your library technology stuck in the past? Do you still have an outdated, iron-fisted grip on time-consuming, resource-depleting processes? It's time to take a lucrative leap toward that high-powered digital library: boosting workflow with next-generation book scanning and state-of-the-art document capturing technology.
Here are five surefire ways that digital book scanning technology enhances your library's workflow efficiency:
1. Scan end to end.
It takes care of the entire scanning and delivery process, from the actual book scanning to the predetermined location of the scanned image, such as a mobile device, tablet, Google Drive, SkyDrive, email, flash drive etc.
2. Ditch the manual.
The fluid, user-friendly interface and intuitive payment processes don't require a confusing manual.
3. Clean up the screens.
Many scanners take 10-15 screens to scan to email. State-of-the-art book scanners get the job done in four screens or less. Plus, users have the option to scan right to their smartphones or tablets -- the screens of the next-generation library patron, for sure.
4. Share resources with ease.
Interlibrary loan services allow a patron of one library to borrow books or receive photocopies of documents that are owned by another library. OCLA and Atlas Systems offer two high-powered options for library resource sharing and management:
The OCLC software saves you time by managing all of your library's borrowing, lending and document delivery through a single interface.
The Odyssey software allows sites to send and receive electronic documents to other Odyssey sites, OCLC ILLiad sites and other vendor software that supports the Odyssey protocol.
5. Cut down on the "clunk."
Using a basic or even high-tech copier requires many steps (literally): walking from your desk to the copier, naming the file, saving it on the network, walking back to your desk, launching the software, rifling through hundreds of files to find the right one, opening it to view and then starting the process over again if you're not satisfied with the image quality. And since copiers do not provide automatic cropping, orienting or de-skewing options, this last step is usually a given.
Ditch that clunky copier. When you switch to a portable book-edge library scanner with high-quality, power-saving LED technology and built-in preview options, you whittle down more than just workflow:
Reduce operational steps
Reduce carbon footprint
Reduce maintenance and repair time/costs
Reduce the chance you'll have to re-scan
Fuel up on library efficiency with next-generation book scanning from Scannx. Click the button below to learn more about whittling down your library's workflow with the Scannx Book ScanCenter.