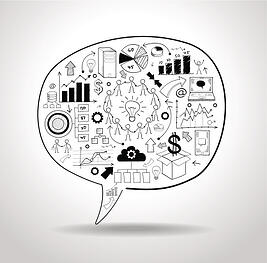 As a librarian, you work with data every day, and you know that some data are more valuable than others – especially when it comes to running your library. You keep track of circulation numbers, late fees and wait lists, but what about data for your digital library technology, like book scanners?
Did you track how many patrons used the scanner last weekend? What are the most used options? How many times a day did each patron use the machine?
The answers to these and other questions help you make decisions to run your library more efficiently, and they justify the presence of each book scanner for your budget.
Here are six more ways document capture analytics and data transform your library management:
1. Maximize Your Usage
Digital library technology, such as a book scanner, should first tell you how often the equipment is used. Utilize this data to determine long-term usage trends and patterns. For example, if one scanner is being overused, its lifetime diminishes quicker if the workload is spread out across multiple machines.
Action Tip: Use this data to determine when you need to purchase a replacement or an additional scanner.
2. Strategize Locations
Your document capture analytics should be able to decipher the usage of each scanner relevant to its location in your particular library. This empowers you to place equipment in locations where patrons are more likely to need scanning services.
Action Tip: Experiment with different scanner locations – patrons may appreciate a more convenient placement and, as a result, use the machine more frequently.
3. Proactive Planning
Strong document analytics should provide predictive and prescriptive modeling to help you answer the right questions. In today's quickly changing library environment, you need data that helps you improve patron and student experiences before a usage crisis hits.
Action Tip: Don't just track the past – model the future. Use your predictive modeling functions to stay ahead of changes and keep your library management strategies on track.
4. In-Depth Trends
Your library technology should give you more than just a hit counter. You don't simply need to know how many people use a particular machine – you need to know how they used it, how long they took to use it, how many times they used it in one day, the type of content they scanned and where that content was scanned to.
Action Tip: Recording a trend is one thing; acting on it is another. Put these trend data to work for you by training staff for most frequent user questions or preparing for high-traffic days and times.
5. Optimizing For Your Patrons
Because robust document capture analytics tell you every facet of a user's experience, the data allow you to customize your machine for your specific patrons. For example, by using your scanner analytics to determine which "Scan to" option patrons use the most, the user interface should be adjusted so that the most used preference is the first choice a patron sees.
Action Tip: Continual optimization is the key. Don't just customize your user interface once – check back again to see if patron usage has changed.
6. Prove Its Worth
In the end, document analytics prove the ROI for each machine. Educated guesses are no longer acceptable for the tight budgets every public and academic library faces. Real, consistent data are the only method that warrants new equipment in the ever-evolving world of digital library technology.
Action Tip: Include usage data in every budget report, even when scanning equipment isn't a contention. When it's time for an upgrade or replacement, the decision is easy.
In today's data-drenched environment, cut through the clutter of information you don't need and focus on what data help you run your library more efficiently. Document capture analytics from your book scanner help you make better decisions for your digital library technology and your patrons, saving you time and assuring you that your budget is well spent.
Click the button below to learn more about how Scannx Book ScanCenters streamline library operations with Scannalytics.