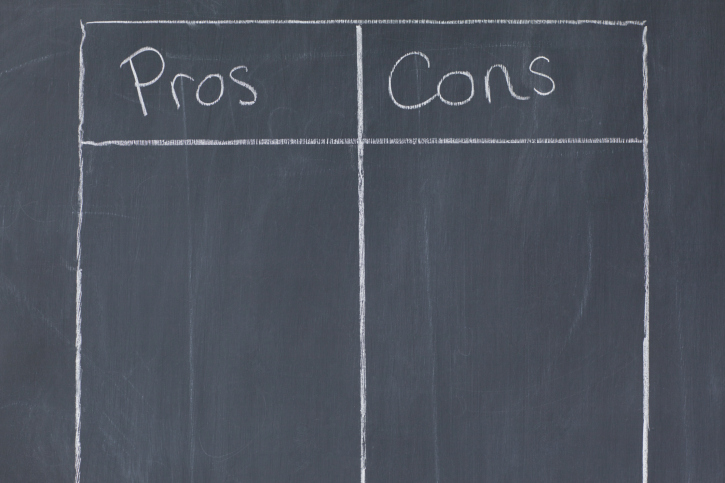 The budget for your academic library is tight. When it comes to scanning technology for your library, you need the device that's going to give you (and your students) the most benefits and the least cost. When it comes to library book scanners, though, which is more cost-effective: a flatbed scanner or an overhead scanner?
In a budget-free world, you would buy both library book scanners and put them to the test, weighing the pros and cons of each until you could determine which created more value for your library. Unfortunately, that's not an option for you.
Fortunately, we've put together this list of four aspects to consider when selecting between a flatbed scanner and an overhead scanner for your academic library:
1. Usability
Key questions – How long does it take for the average student to learn to operate each library book scanner? How many screen steps must a user go through to complete the scanning task?
Overhead scanner– Clumsy and complex overhead scanners are sometimes intimidating or hard to use for students. Most overhead scanners have a user interface that requires 10 or more screens of information to wade through – not counting if you have to start over because of a poor scan capture.
Flatbed scanner – With approachable touch-screen technology, students and other patrons are more comfortable working with a flatbed scanner and have more confidence in approaching something similar to other technology they use. In addition, with the right flatbed scanner, students only have three or four information screens to complete.
2. Versatility
Key questions – Does the scanner allow for flexibility or improving user experience? Is it easily movable to meet user demand?
Overhead scanner – Overhead library book scanners are too large and bulky to move after initial installation. Most overhead scanners offer no user analytics to inform librarians on usage rates or types of documents scanned.
Flatbed scanner – Being much smaller, flatbed scanners are easily movable throughout the academic library space. Evaluating user analytics, [Link to: http://www.scannx.com/scannalytics/] a librarian is able to easily move and set up a flatbed scanner in a different location to accommodate high volumes of student traffic.
3. Book Preservation
Key questions – How does scanner use affect book spines and other printed materials? How does the scanner handle fragile texts?
Overhead scanner – In order to scan a book with an overhead scanner, the book must be held open to 180 degrees, harming most book spines – especially with repeated use. However, overhead scanners do perform well for ancient, fragile texts that require minimal touch.
Flatbed scanner – A flatbed book scanner with book-edge design only requires books to open 90 degrees, saving on book repair and replacement costs. However, not all flatbed library book scanners offer this option, so double check that your next flatbed scanner includes this feature. Fragile texts also are scan-able on a flatbed scanner with minimal contact.
4. Speed & Delivery
Key questions – How quickly are students able to scan their materials? What options do they have for delivery of scanned documents?
Overhead scanner – With more fragile, expensive technology, overhead scanners require students to scan carefully and slowly, and with less overhead scanners available, lines for the scanner grow quickly. Once they have the scan, students don't always have many options of where to send it.
Flatbed scanner – Flatbed scanners work quickly, and since libraries are able to afford more of them, student lines are kept to a minimum. Furthermore, adjusting, cropping or re-scanning an image is easier with a flatbed scanner. Plus, once students have their scan, the best flatbed scanners allow them to send the scan directly to a multitude of platforms, such as smartphones, tablets, Google Drive, fax or email.
While overhead scanners may have their particular uses, the difference in advantages is clear: flatbed scanners deliver more value to your academic library. Because your funding is tight, invest your funds in a flatbed library book scanner that your students – and your budget – appreciate.
Looking for more ideas on how to adapt to changing student needs in your academic library? Click the button below to read the free report by Scannx on how to stay ahead of changes in library technology.