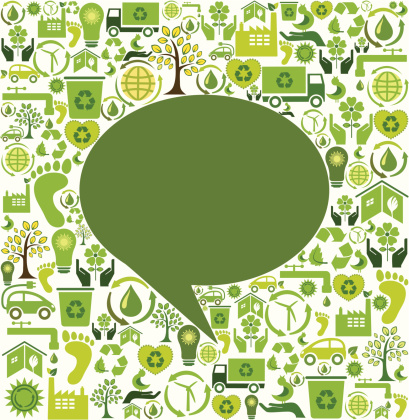 "Greening" your library requires countless hours of mental and physical labor – it's a slightly exhausting but incredibly rewarding experience. And after all that hard work comes the best part: celebrating your green library with your entire community. You should feel proud of your eco-friendly efforts – it's time to reach out and tell people! Believe it or not, your community wants to know. Patrons and stakeholders are more interested in your green efforts than you may think.
Across the country, various sponsors are supporting and promoting the green efforts within their communities. According to the US Green Building Council, the United States is #1 in the "Top 10 Countries with Registered and Certified Green Projects" – with 45,539 green building projects. Numbers like that prove that plenty of people care about impacts on the environment.
Through the proper marketing of your green efforts, patrons are going to see your library in a new light. Your library is now a valuable eco-education resource as well as a socially responsible, communal organization.
Here are some other major benefits of marketing your green library.

The Benefits

Raises community awareness: Your library becomes much more than a place to check out reading materials.
Shows that your library cares about its long-term effect on the community.
Inspires others to start implementing eco-friendly efforts.
Generates community buzz: The more people who are aware of your efforts, the faster the news is going to spread. You'll soon find patrons lining up to join in on your efforts.
Establishes your library as a leader in eco-education.
Helps form relationships with other community leaders and organizations working toward similar environmental goals.
Now that you're familiar with the benefits, let's talk about implementing specific marketing tactics for your green library.
The Tactics
As your library takes steps to be more environmentally conscientious, invite patrons and the community to follow, learn from your efforts and join in.
Employ Social Media
Tweet, post to Facebook, blog and invite your patrons to follow your efforts via social media.
Share videos of any green renovations and community events.
Incorporating social media into your green efforts provides the relevant tools for today's researchers – it's a platform that continually accelerates creativity and collaboration, especially amidst a library setting.
Use Your Website
Provide eco-education books and resources that coincide with your green image.
Highlight green efforts among the community with links to local recycling facilities, green purchasing guides, local food vendors and community-sponsored green events. (Check out how the Canton Public Library uses its "green pages.")
Your library website offers the perfect opportunity to create a personal digital library. A digital library gives your patrons the ability to log into a private, personalized portal and access the specific materials they need.
Host An Event
Host a "green reopening" with arts and crafts, environmentalist speakers and information on your library's new green practices and efforts.
Invite other green businesses and organizations to share their green efforts.
Encourage patrons to get involved in various community activities (plant a community garden, paint environmentally themed murals, etc.)
Host an educational workshop on the importance of preserving books and offer a free training seminar on book scanning.
Hosting or taking part in community events is going to assist in spreading the word about your green library, as well as further emphasize the importance of book preservation and going green.
You've put ample amounts of time, energy and resources into creating your green library – and that is no small achievement. It deserves recognition and celebration. As a role model and green leader in the community, your library has the power to truly connect with people and raise awareness about your eco-friendly efforts.
Ready to get involved in the green movement? Click here to download the free Scannx guide, Growing Into A Green Library: Your Eco-Friendly Library Technology And Management Guide, and discover several unique approaches to going green with your library.