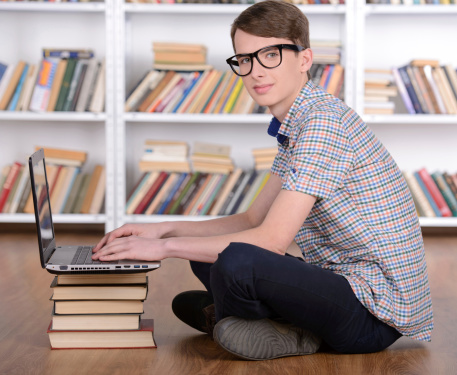 The millennials, or the famously ambitious "Generation Y," are reaching new heights in their journey toward digital reformation. There is no stopping these technology-driven millennials as they forge new paths, explore new frontiers and unearth groundbreaking innovations. So, what exactly does this mean for your library? Well, if you haven't thought about library digitization yet, now is the time to start.
To keep up with this progressive push in the digital era, your library needs to understand millennials, their lifestyles and their approach to working and learning. If you don't take the time to consider these factors, your library technology is prone to getting lost in a frenzy of digital advancements, and your library may lose some of its most valued patrons. Continue reading for a better understanding of this game-changing generation.
Why Millennials Are Changing The World
Millennials are taking the world by storm with their impenetrable willpower and no-fluff approach to technological advancement – they are succeeding primarily due to two factors:
They were born into technology – it is their thing. They possess an inherent expertise to easily navigate current electronics as well as create innovative, new ones. Essentially, this generation fuels digital evolution.
They are natural-born leaders, soaring above and beyond – changing the world one digital device at a time. To some, the continual growth of technology is terrifying. To millennials, it's simply the world they know. They navigate it fearlessly with an unparalleled passion. And the world is following in their footsteps.
There is no denying the impact of the millennial generation or the digital revolution they've set in motion. That's why it's so important to assess your library technology. Does it meet the technological demands and fit the digitally infused lifestyle of the millennials? Or does it require some serious renovation?

If your library technology isn't on point with the millennial lifestyle, chances are it isn't going to interest them – and you may lose some of your most valued patrons. Here is what this technology-driven generation seeks:

Ease
Digitizing information resources (through a book scanner, cloud technology or scan-to-mobile technology) makes them easy to find and easy to access.
Accessibility
Digitization enables library materials to be accessed from anywhere, at any time, meeting the needs of your "gotta have it now" millennials.

Convenience
With library digitization, patrons are able to access the material they need, whenever they need it, without having to halt their busy schedules for a trip to the library.

Those are the benefits of a digital library for your patrons. Here is what library digitization offers you.

Relevance
In a world full of online information, libraries have a hard time staying relevant. Offering the option of digitized materials (magazines, books, etc.) increases your library's chance of standing out in the ever-growing online world.

Personal Connection
When you enable patrons to digitize materials, you cater to their need for personalization. They are able to retrieve the material they want in the format they desire. This offers them the freedom of choice they're accustomed to, making them feel more at home in your library – which greatly increases patron loyalty.

Patron Appreciation
Want to gain respect as a contemporary educational institution? When you implement library digitization methods, you show patrons that you're not only privy to the digital revolution going on around you, but also an active part of it. This earns appreciation from your patrons, and they begin coming to you as their primary resource center.

The millennials aren't losing momentum anytime soon. If your library doesn't digitize and meet the new standards and expectations set by this generation, it's not going to thrive. Don't get left behind in the dust of this digital revolution. Rather, embrace it, and show your millennials that you want to grow with them.

Ready to learn more about updating your library technology? Click on the button below to download your free guide, Book Scanning: A One-Stop Solution To Common Library Challenges, and see how book scanning technology transforms library efficiency and provides your 21st-century patrons with the solutions they seek.