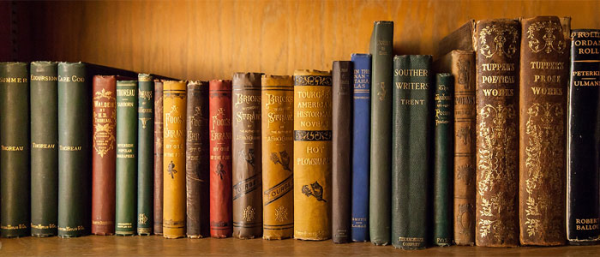 Special Collections pose special challenges in today's push for digital library materials. Patrons and researchers expect to be able to use even the most obscure and precious materials in a digital format. Libraries are responding by scanning special collections and archives to make them available online, or by providing access to a book scanner that is safe for delicate and bound materials. One of the best affordable tools for safe scanning is the patented book-edge scanning bed of the Scannx Book ScanCenter.
According the Library of Congress's Preservation Guidelines for Digitiz
ing Library Materials, one of the first rules of scanning bound materials is "don't apply pressure to books in order to flatten them for image capture." Librarians across the country have found that Scannx makes it easy to follow that rule, thanks to a special beveled glass edge that allows the page to lay perfectly flat, protecting the delicate spine from damage and eliminating the blackened and distorted "gutter" for clearly readable text all the way to the edge of the scanner bed.
The Maryland Room of the Prince George County Library outside Washington D.C. installed a Scannx Book ScanCenter in 2012 to improve access to its non-circulating special collection dedicated to the state's history and current events. "Ten percent of our materials are from 1890 and earlier, with the earliest from 1790. Even as late as the 1920s, that is not an age of good paper, and you don't want cracked spines," said Colleen Formby, Maryland Room Librarian and head of the Prince George County Library's Special Collections Committee. The Book ScanCenter's combination of gentle book-edge scanner bed and intuitive touch-screen kiosk has been a great match for the materials. "The book-edge holds the book nicely," she said "It's a nice way to put the book on there without having to totally flatten it."
Bernard College has found that Scannx's book-edge design is particularly useful in scanning materials in its "Zines Collection," which boasts over 2,000 self-publications focusing on the personal and political writings and art of urban women, especially New Yorkers and women of color. It's the nation's largest library of Zines – short for magazines or fanzines – and the first to be cataloged in the Online Computer Library Center. These one-of-a-kind publications, most of them handmade, are often quite fragile, and come in a variety of sizes. The Book ScanCenter's oversized 11"x17" book-edge scanner accommodates even the largest, most delicate zine with one page flat on the glass and the facing page gently hanging alongside, to capture a clear image in color, grey-scale, or black and white. And Scannx's auto-crop tool makes scanning smaller or unusual sizes equally simple.
Meanwhile, CSU San Bernardino in California is ramping up a project to get as much as possible of its own history on the web in searchable formats in time for the University's 50th anniversary in 2015. Those materials include things like old course catalogs, and bound copies of the student newspaper. The Scannx book-edge design will not only make it easier to scan the sometimes bulky bound volumes, but will result in more clearly readable text and improved OCR across the entire page – especially when paired with Book ScanCenter's integrated ABBYY FineReader OCR software, the fastest and most accurate text recognition engine on the market.
Special collections are always a balance between book preservation and access. A book-edge scanner allows librarians to do both by digitizing bound materials without damaging fragile spines. Whether your library wants to digitize a special collection, or offer patrons a better way to scan books and delicate materials, a book-edge scanner is a must-have. Think about it: what materials in your library would be safer and easier to scan if you had Scannx's patented book-edge design?