At ScannX, we understand that each business has unique scanning needs. That's why we offer a range of customization options to tailor your ScannX solution exactly to your requirements. Our additional scanning hardware seamlessly integrates with our software to provide you with the most efficient scanning experience. Our cost recovery solutions ensure that your scanning setup pays for itself, saving you time and money. And for enhanced user experience, we offer ergonomic accessories that make scanning a breeze for all users. With ScannX, you can trust that your scanning needs will be met with precision and excellence.
Electric Height-Adjustable Table
This black, 48" x 30" height-adjustable table perfectly complements your ScannX scanners by enabling you to adjust your workspace to how you want it to function, whether that is a standing workstation or a seated scan hub. Just click one button and the table height will adjust to accommodate your patrons, including those with accessibility needs.
---
Key Features:
154 lbs. lifting capacity (not including desktop weight)

48" x 30" desktop size

28" - 47.6" adjustable height

1" per second lift speed

Industry-leading warranty: 5 years for the frame, motor and other mechanisms, and 2 years for the controller, switch, and other electronics

Whisper quiet: Operating noise less than 50dB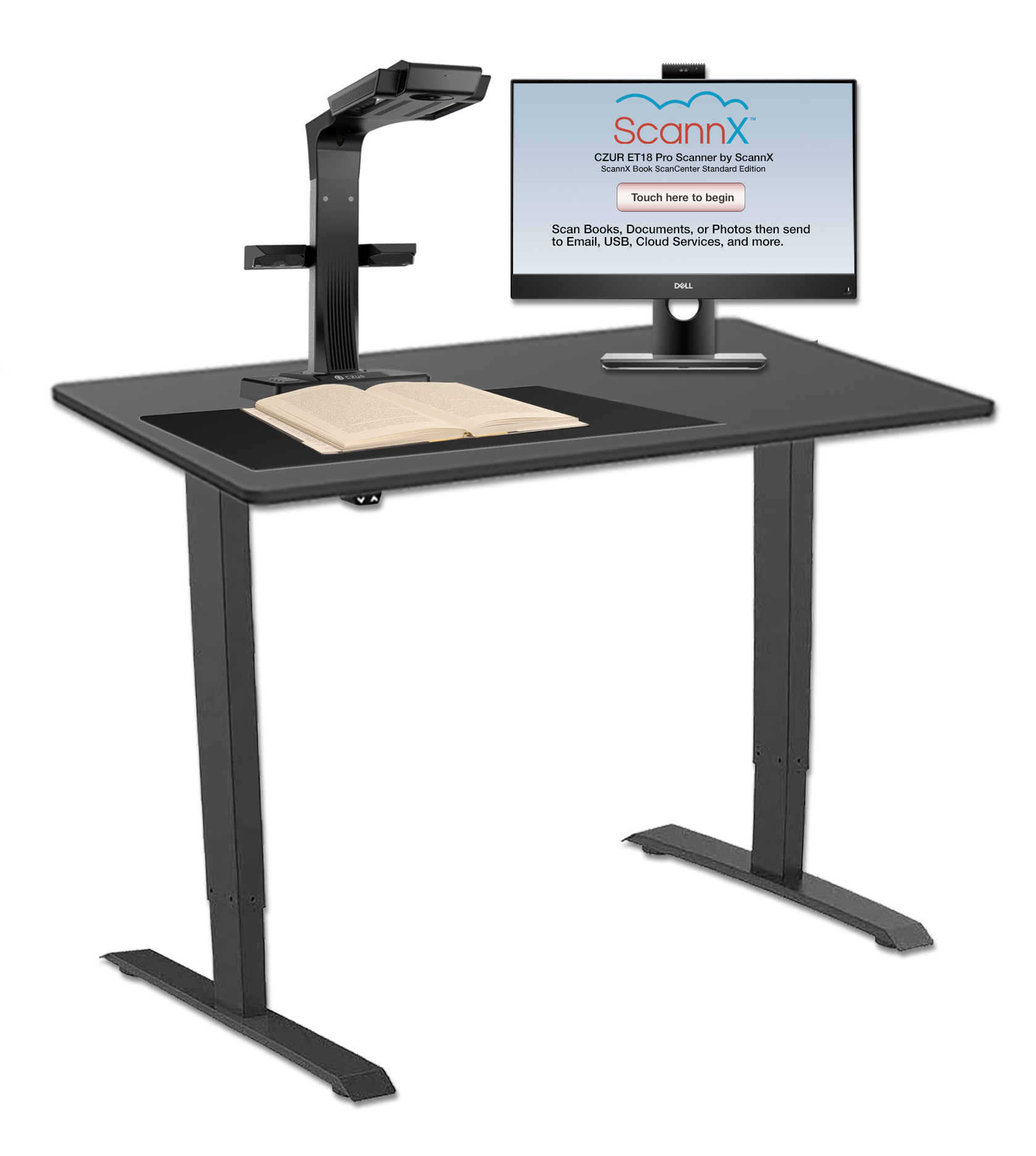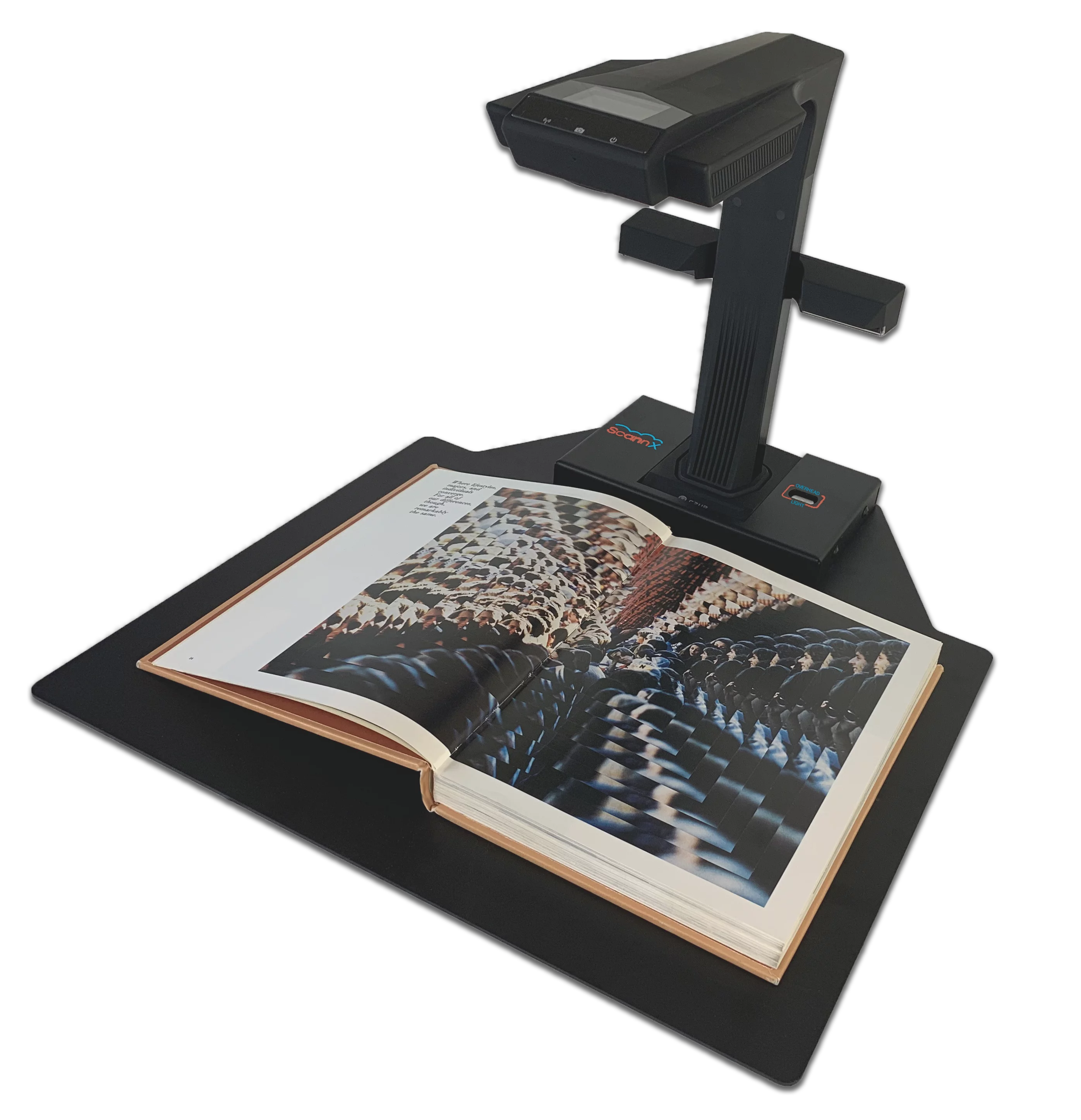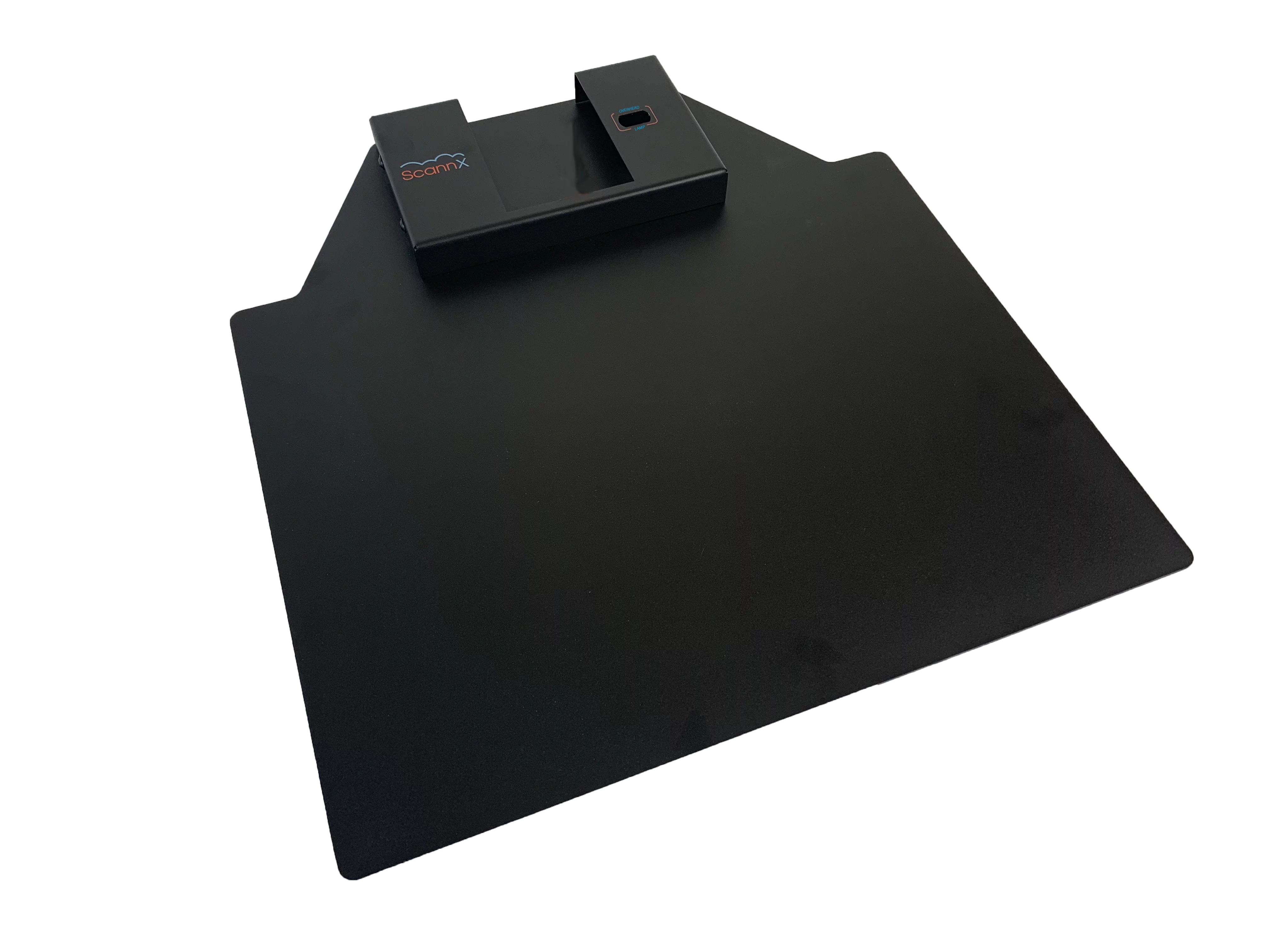 ScannX Security Stand
The ScannX Security Stand provides an essential means of securing the ScannX Overhead Scanner 1800 and Overhead Scanner 2500 when they are used in public settings. This stand was designed exclusively by ScannX to be user-installable with four simple screws (and the included Allen wrench) onto the base of the scanner. The stand includes a matte-black metal base, which replaces the scanning mat as a backdrop for scans, and includes an integrated metal loop to secure the scanner and stand to a table to prevent its unauthorized removal.
Secures the ScannX Overhead Scanner 1800 and Overhead Scanner 2500 in public settings

Features an integrated metal loop that fastens the scanner and stand to a table

Installs easily in minutes with no extra tools required

Provides a perfect background for exceptional scans with its large, matte-black base

Offers heavy-duty steel construction with matte-black powder coating
ScannX SmartCradle
The ScannX SmartCradle™ is a custom accessory for the ScannX Overhead Scanner 1800 and Overhead Scanner 2500, designed to optimize image quality when scanning books and bound materials up to 3" thick. When the book is centered on the cradle, the right and left pages of a face up open book may be adjusted to maintain the same distance from the page surface to the scanning element for both pages, thus avoiding the parallax issues common with V-shaped book cradles.
The SmartCradle is a professional tool that's designed to facilitate fast and efficient scanning of thick bound materials, mitigates damage to the book spine, and delivers the best ergonomics and user experience, making it easy enough for anyone to use.
Improves image quality when scanning books or bound material up to 3" thick

Works with the ScannX Overhead Scanner 1800 and Overhead Scanner 2500

Avoids parallax issues common with V-shaped book cradles

Protects older materials from damage when digitizing or archiving