Secure Book Scanning Software Since Day One
Preserving Patron Privacy With ScannSecure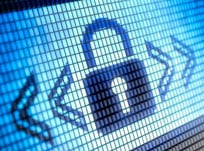 Your library patrons never have to doubt the preservation of their privacy when they use ScannX Book and Document scanning solutions, with ScannX ScannSecure software.
---
Innovation
With technological evolution comes collaboration, communication and creativity. This incredible ease of information spreading and idea sharing promotes innovation and efficiency. Problems are solved, processes are streamlined and patrons are satisfied.
But technological advancement isn't all sunshine and rainbows. There's a downside to open-source information and accessibility: Much too often, a user compromises his or her privacy when taking advantage of cutting-edge technology.
---
Privacy Protection
This is not the case with the ScannX Book ScanCenter™ and its ScannSecure software. Share information and spread ideas, but keep the personal stuff personal.
---
Library Security
ScannX grants you access at the operating-system level, allowing you to download any virus software and/or security systems that your organization uses onto each book scanning device.

Any time the home screen is displayed, all previous user information and content are completely erased from the system.

The ScannSecure software gives you the option to add a connector for protection against anonymous emails and spam.
---
With ScannSecure, your library gets all the efficiencies and opportunities of cutting-edge book scanning and library technology without the degradation of patron privacy.