Book and Document Scanning Solutions Powered By ScannX
ScannX offers a wide range of Book Scanning solutions to fit the growing needs of your library. We combine our industry leading, intuitive interface with advanced book scanners that will optimize your scanning workflow while protecting the material you are scanning.
---
Book Edge Scanning Solutions
The ScannX Book ScanCenter family of products is the choice of libraries because its large friendly buttons guide the user through the scan process from choosing file formats, to scan quality, color depth, file naming, and destinations.
---
Zeutschel Overhead Scanning Solutions

---
Overhead Scanning Solutions
In addition to the four Zeutschel overhead scanners, we are showcasing our CZUR ET18 Pro Scanner by ScannX that delivers exceptional hardware, our award-winning intuitive software, and an attractive price point, as well as the Fujitsu ScanSnap SV600.
---
Document Scanning Solution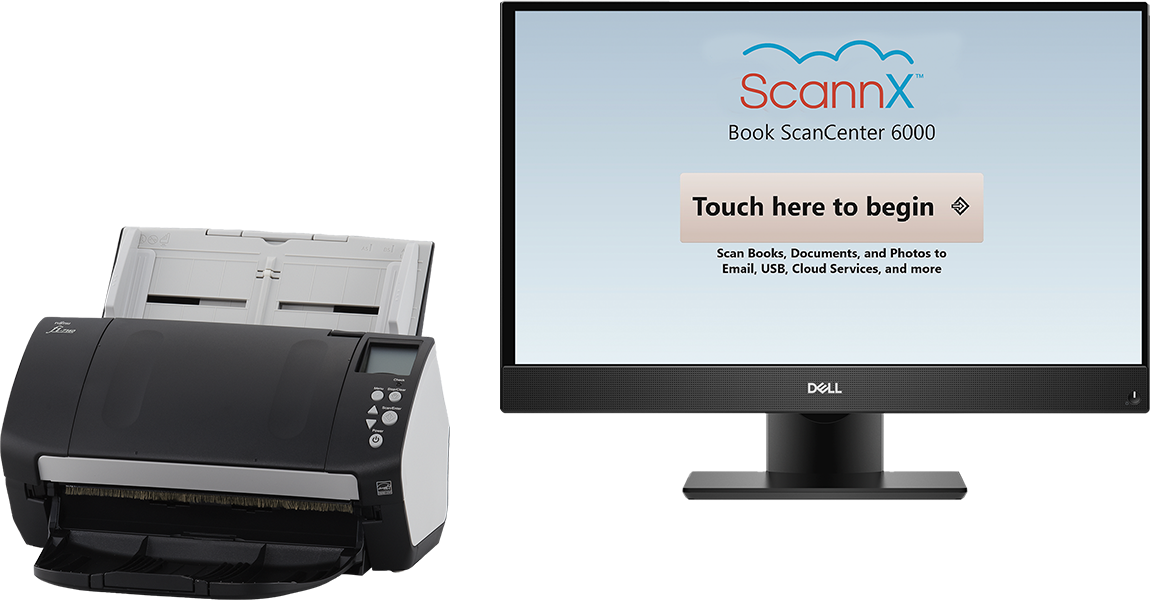 ScannX offers solutions that can quickly pay for themselves and integrate with vending solutions to increase your ROI, all while providing the most intuitive scanning experience to your patrons. Choose the hardware that will meet the specific requirements or space constraints of your business with the following document scanning options: