CZUR M3000 Pro V2 Professional Book Scanner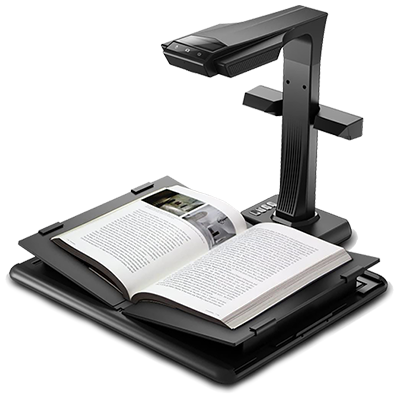 The Revolutionary Overhead Book Scanner
Get ready to discover the effortless world of book scanning with the remarkable CZUR M3000 Pro V2 Overhead Book Scanner. It's as easy as flipping a page! Utilizing its revolutionary curve-flattening technology, this scanner transforms every curved page into a perfectly flat surface, delivering flawless scans that even non-technical users can appreciate. Compatible with both Windows and Mac, the CZUR software, combined with a powerful 28MP HD camera and a 32-bit MIPS CPU, lets you scan two pages of any open, bound book in a lightning-fast 1.5 seconds. Thanks to its intelligent page-turn detection technology, you can automatically scan an entire book in minutes, making it more than 10 times faster than traditional scanners. The CZUR M3000 Pro V2 is incredibly versatile, capable of scanning books, magazines, catalogs, blueprints, and even large A3 format documents. Integrated side lights eliminate pesky reflections from glossy prints, while autocropping and smart tilt correction ensure your documents are perfectly aligned. Plus, this scanner adapts to your preferred scanning style – whether you prefer clicking a hand button, tapping a foot pedal, simply turning the page, or using the included features for control. Experience the pinnacle of image quality and color accuracy with the CZUR M3000 Pro V2 Overhead Book Scanner.
Automatically Split Each Page In Seconds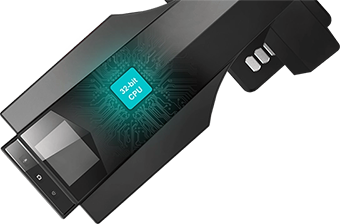 Experience lightning-fast scanning with the CZUR M3000 Pro V2 Overhead Book Scanner. Equipped with a powerful 32-bit MIPS CPU, this scanner can effortlessly capture two pages of an open, unbound book in a mere six seconds. Say goodbye to long scanning sessions as it can scan through an 80-page bound document in just four minutes, making it nearly 10 times faster than a traditional scanner.
Experience perfect document scans every time with the CZUR M3000 Pro V2, all thanks to its revolutionary low-energy LED top light.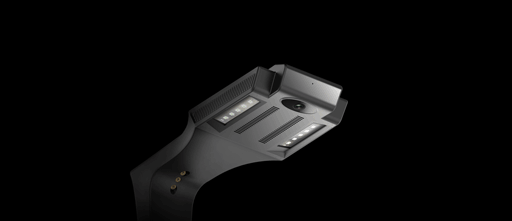 Eliminate Glare On Glossy Pages
High Quality 28MP Sony Image Sensor
Books are not only scanned to preserve their content, but also to retain their exquisite charm. That's precisely why the CZUR M3000 Pro v2 overhead scanner is equipped with a remarkable 28MP HD camera. It meticulously captures every page, ensuring that every intricate detail and captivating image of your book is accurately preserved. The outcome? A digital page that mirrors the authenticity of the original, captivating your senses.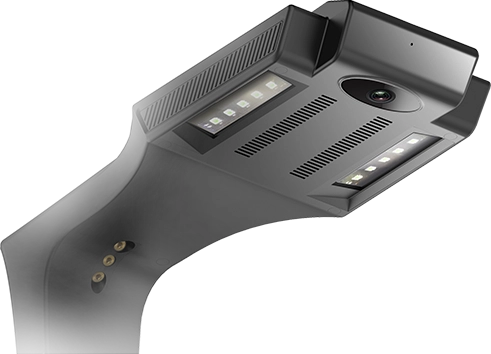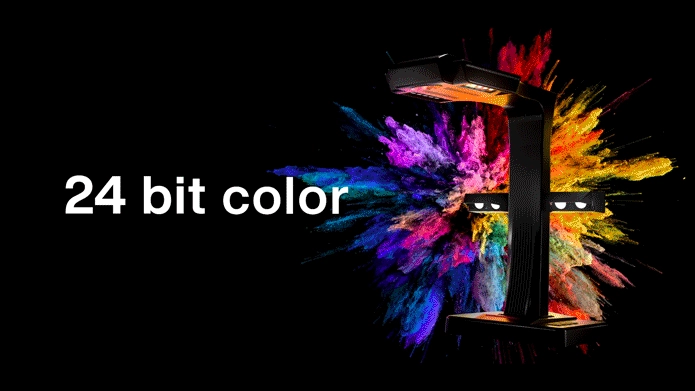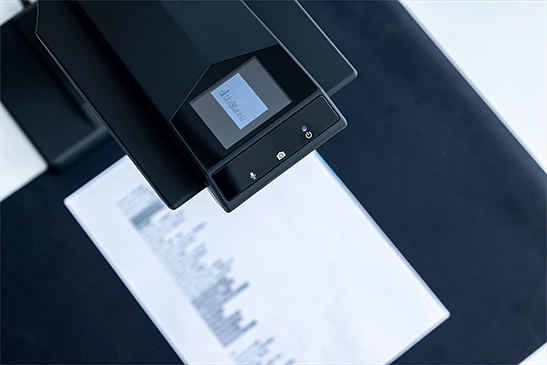 Eliminate the need for guesswork when scanning. Witness the real-time visualization of your scans through the compact LCD display situated atop the scanner.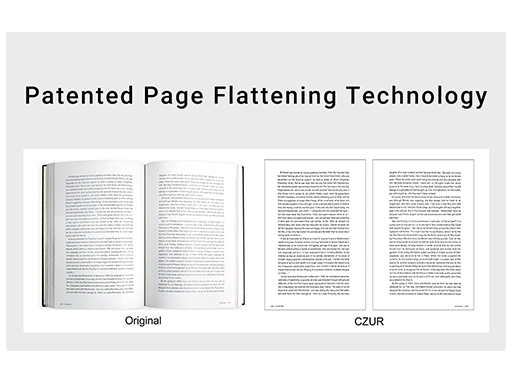 Patented Book Curve Flattening
With the innovative CZUR M3000 Pro V2, you can now preserve your treasured collections flawlessly. Its patented book curve correction technology combines a smart page flattening algorithm with three low power laser lines to meticulously analyze the contours of an open book. By harnessing the power of CZUR's intelligent algorithm and precise laser lines, your scanned images are transformed into perfect flat images in just 2 seconds. This means that you can digitize your most valuable books without any risk of damage during the process, while getting perfect scans every time.
OCR Technology Built In
Transform your documents and book pages into easily editable Word/PDF/TIFF files, enabling you to effortlessly search, modify, and securely store your important documents. Utilizing the advanced OCR technology by ABBYY, you can convert JPG files into editable PDFs, Excel spreadsheets, Word documents, and TIFF images, with support for over 180 languages.
* OCR (Optical Character Recognition)

Automatic Tilt Correction & Auto-Cropping
Regardless of how skewed your document may be when placed under the camera, the scanner effortlessly detects the page boundaries and employs intelligent tilt correction to perfectly align it.
Automatic Finger Removal
Scanning a tightly bound book can be a real hassle, but with the CZUR M3000 Pro V2 overhead book scanner, it becomes a breeze. Simply place the book in the scan area, open it up, and hold the pages down. Start scanning and let the CZUR M3000 work its magic - not only will it flatten the pages, but it will also eliminate any trace of your fingers in the final image! Say goodbye to crooked images and hello to picture-perfect, finger-free scans every single time.