Experience the ease of scanning books with the CZUR M3000 Pro V2 scanner - it's as simple as turning a page. With its patented curve-flattening technology that uses tri-laser scanning and advanced contour analysis, every curved page is rendered to that of a perfectly flat book, allowing even non-technical users to enjoy flawless, flat scans. The CZUR software is available for both Windows and Mac users, while the 28MP HD camera combined with 32-bit MIPS CPU enables scanning of two pages of an open, bound book in just 1.5 seconds at 360 dpi. The smart page-turn detection technology allows for automatic scanning of the entire book, making it possible to scan an 80-page bound book in minutes, which is more than 10 times faster than a traditional scanner. The CZUR M3000 Pro V2 is versatile and can scan books, magazines, catalogs, blueprints, and more, even as large as A3 format. Integrated side lights redirect reflections away from glossy prints, while autocropping and smart tilt correction ensure that documents are perfectly aligned. The scanner also works however you want it to work - click a hand button, tap a foot pedal, just turn the page, or control it using the included features. Experience the ultimate in image quality and color accuracy with the CZUR M3000 Pro V2 scanner.

Automatically Split Each Page In Seconds
Eliminate Glare On Glossy Pages
High Quality 28MP Sony Image Sensor
Books are scanned not only to save their information, but to keep their original beauty. That's why the CZUR ET25 Pro overhead scanner is outfitted with an 25MP HD camera, powered by Sony. This scans every page to precisely save every detail and image of your book. The result: a digital page that looks as real as the original.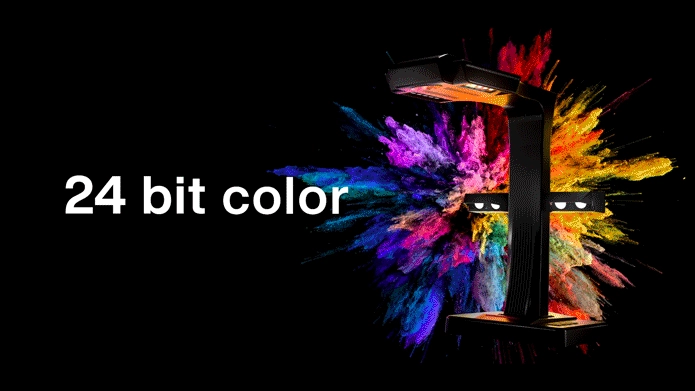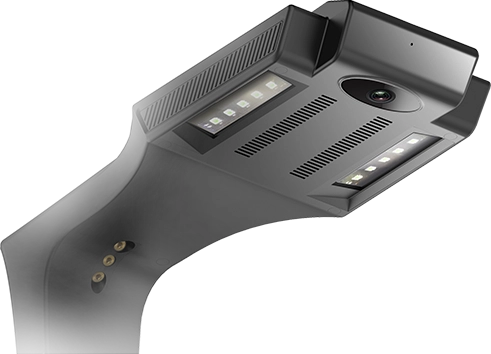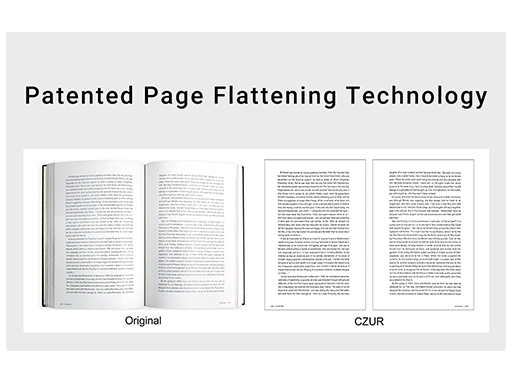 Patented Book Curve Flattening
The CZUR ET25 Pro patented book curve correction uses a smart page flattening algorithm along with three low power laser lines to analyze the contours of an open book. The smart algorithm, combined with accurate laser lines, analyze the scanned images and within 2 seconds, produce perfectly flat images. That means that your most valuable collections can be scanned perfectly without damaging them in the process.
OCR Technology Built In
Scan and convert your documents and books pages to an editable Word/PDF/TIFF document, allowing you to search, edit, and store files in just a click. Powered by ABBYY's OCR technology, JPG files can be converted into editable PDF, Excel, WORD, TIFF, with 180+ languages supported.
* OCR (Optical Character Recognition)

Automatic Finger Removal
Scanning a bound book can be frustrating, but the CZUR ET25 Pro overhead book scanner makes even the tightest bound books easy to scan. Simply lay the book down in the scan area, open the book and hold the pages down , and start scanning. The CZUR ET25 Pro will not only flatten the page but will remove your fingers from the final image as well! Your images will be perfectly straight and finger-free every time.