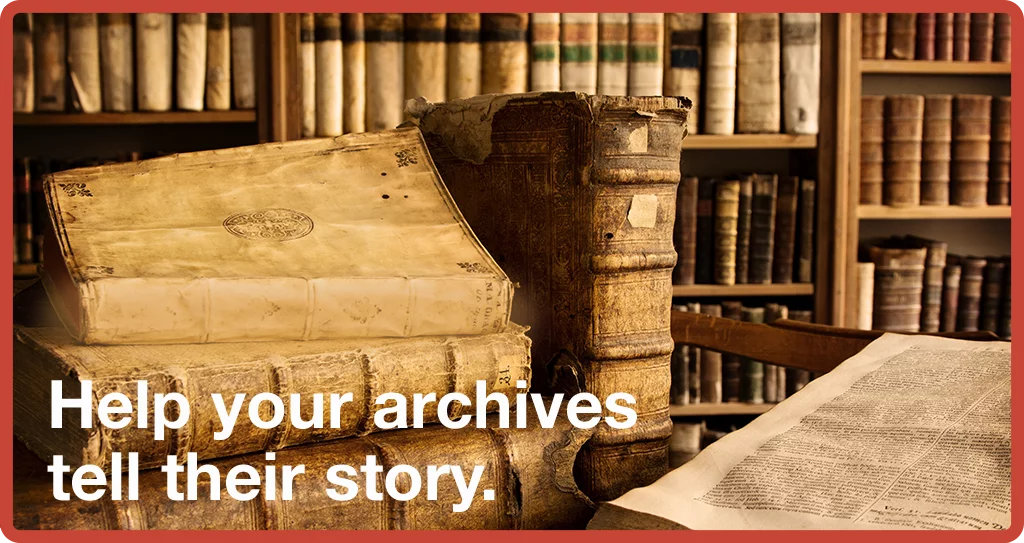 Archive Today, Enrich Tomorrow
There is a Greek proverb that says "A society grows great when old men plant trees in whose shade they shall never sit."
Essentially, take action now so others can benefit in the future.

This is the animating impulse of archivists everywhere – to create archives that deliver the highest resolution and clarity to benefit future researchers and scholars.

Zeutschel overhead scanners were built to meet the demands of the most exacting archivists. They work independent of ambient light. They scan from above with optional book cradles or glass plates. Its software precisely flattens curved books for flawless scans.
ScannX has more than a decade of experience matching the rigorous demands of archivists with the Zeutschel scanners they need.
Please use the form to the right to get in contact with our sales team, and we will help you elevate your archiving to the level your assets deserve.