Vending Solutions
Your ScannX solution can pay for itself with our vending solutions that will increase your ROI while providing the most intuitive scanning experience to your patrons. The ScannX Book ScanCenter software supports multi-level pricing, which can establish different pricing based on whether the user is a staff member, student, patron, or guest of the library. You can also accept cash, credit cards, or stored card as payment.
The ScannX Book ScanCenter integrates with the following vending solutions:
Cantaloupe ePort G-10S Kit
The ePort G10-S Kit by Cantaloupe is the industry's first PCI compliant card reader and telemetry system using AT&T 4G/LTE Wireless services. The solution enables an unattended scanner to better serve patrons and reduce the need for staff intervention. The solution is also autonomous and doesn't require any access to your library's network to process payments.
Features at a glance:
Includes G10-Chip card reader and G10 telemeter for a complete vending solution
Uses EMV acceptance to reduce the chanced of in-person credit/debit card fraud
Captures transaction data and accepts EMV contactless, credit/debit cards, NFC payments and digital wallets.
Supports Apple Pay, Google Pay, and Samsung Pay wallets
Accepts payment with swipe, chip, and tap payments
Learn more about the Cantaloupe ePort G10-S Kit
ITC PayStation Grand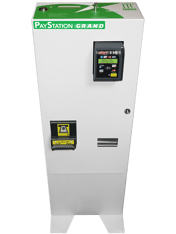 The PayStation Grand has a one-piece design to streamline setup, installation, and operation. The controller can be uniquely configured to the needs of your environment and can accept any combination of coin, bill, stored value card, or credit/debit card operation. The PayStation Grand has multiple price lines to support all major MFD's to charge for functions such as printing and or copying. This re-engineered PayStation Grand is lighter, sleeker, and provides ease of shipping and handling for customers.
Features at a glance:
Pay for Copy and Print
Configurable to accept Coins, Bills and Credit Cards
Release Station Interface for most Pay4Print vendors
USB and RS-232 Ports
Stored Value Mag Reader Option
Learn more about the ITC PayStation Grand
ITC 1500 Stored Value Card Solutions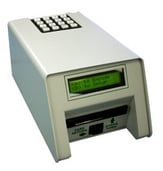 The model 1500 Card Reader allows for integration of encoded cards into self-serve environments and unattended equipment. Once in place, controlling and accounting for costs and cash flow is easy and precise. The Card Reader Terminals authenticate the user's card, allowing access only to authorized users. The 1500 can differentiate between up to 9 different user groups, allowing for different settings and pricing for customers and staff.

Features at a glance:
Charge for copies/prints and deducts transaction value from cards
Interfaces to copy & print release simultaneously
Accepts both CR-50 and CR-80 Magnetic Swipe Cards
Compatible with legacy format cards: ITC, ACT, ACDI, Danyl, Debitek, XCP
Supports up to 8 Price lines
RS232 port, USB port, Copier/MFD port, Vendor 2 port
RFID output optional
Account tracking option
Learn more about ITC Stored Value Card Solutions
Jamex Payment Controller 6557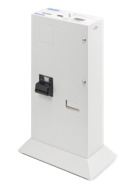 The Jamex 6557-JPC provides a high level interface to payment peripherals such as coin and bill acceptors and stored-value card readers. The base system consists of a main control board, an LCD display, and a power supply. The payment peripherals that are available are a coin changer, a bill acceptor, and a Jamex stored-value card reader.
Features at a glance:
Accepts nickels, dimes, quarters, $1 coins
Accepts $1, $5, $10, $20 bills
Self-replenishing change capacity ranging from $34 to over $100
Charges different prices for color vs. monochrome copies
Charges different prices for large vs. small paper
Optional international coin acceptors available for most major world currencies
Integrated stored-value card readers
An internal receipt printer
Enhanced vending capability to track and charge for print, scan and fax
Learn more about the Jamex 6557-JPC
Jamex 7114 Card Reader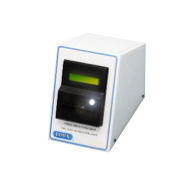 The Jamex 7114 Card Reader combines a stored card value system with an integrated vending system designed to offer the convenience of stored-value cards while retaining the familiarity of cash vending.
Features at a glance:
Reduces the need for cash and provides security in high-risk locations and frees staff from collecting and counting coins
Uses an exclusive CR80, 10mil, high coercivity magnetic stripe card that provides security for your location and convenience for larger transactions
Price per copy adjustable in $0.01 increments
Set Prices - adjust the price per copy
Read Meters - gather usage and accounting data
Bypass - override the vending device for staff use
Charge different prices for different copy types (e.g. color vs. monochrome, or different paper sizes)
Additional management cards for enhanced functionality

Set Card Value - change the dollar amount on a Stored-Value Card