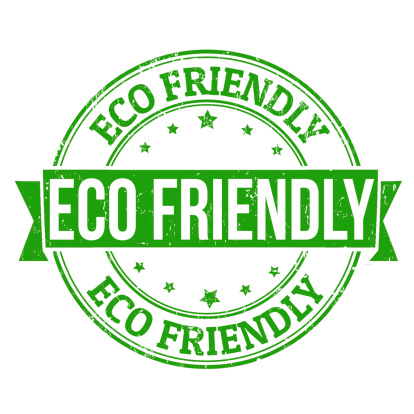 "Going green" is a term you probably hear often. Every day, we are faced with another shocking statistic on the outpour of pollution and the copious amounts of chemical waste that invade the environment. It's no wonder more and more companies are seeking LEED certification and aggressively going green with their internal processes.
There are many different options available to a green library for ensuring eco-friendliness, but each project comes with its own individual set of standards, which are evaluated and rewarded by a renowned green organization: LEED.
All About LEED
LEED (Leadership in Energy and Environmental Design) is a certification program that recognizes best-in-class green building strategies and practices among various organizations and institutions. The LEED rating system provides groups of "green" requirements for the various levels of LEED certification. Using what is essentially a grading system, LEED takes into account the magnitude (and resulting effectiveness) of specific eco-friendly projects and awards its certifications accordingly.
The LEED Certification System
LEED confers points based on achievement in various categories. These points add up to the four levels of certification:
40-49 points – Certified
50-59 points – Silver
60-79 points – Gold
80+ points – Platinum
A green library should aim to build points in a number of LEED categories (each LEED category has specific prerequisites) and ultimately earn several LEED certifications. The following efforts are recognized by LEED:
Location and Transportation
Materials and Resources
Water Efficiency
Energy and Atmosphere
Sustainable Sites
Indoor Environmental Quality
Innovation
Regional Priority Credits
Kick-Starting The Certification Process
Your library may already be meeting some LEED requirements by conserving energy, reducing water consumption, improving indoor air quality, etc. Hone your library's current green practices and expand upon them if possible.
The goal of LEED isn't solely to encourage adoption of green practices – it's also meant to inspire overall innovation among green building strategies.
A green library is an educational and eco-friendly haven that provides your patrons with all the features of a traditional library while fulfilling its role as an active participant in the green movement. The LEED certification program is a great way to begin improving library sustainability, expanding upon eco-friendly efforts and maintaining a stronger overall support system amidst the growing green movement.
Ready to get involved in the green movement? Click the button below to download the free Scannx guide, Growing Into A Green Library: Your Eco-Friendly Library Technology And Management Guide, and discover several unique approaches to going green with your library.