ScannX Earns MLA Platinum Distinctions For Ninth Consecutive Year
"ScannX clearly knows how to keep both its existing and new customers happy by delivering exceptional book scanners consistently for nearly a decade. Its flagship book scanners continue to land our highest awards, and its new overhead scanners even score honorable mentions as soon as they enter the market and begin building an audience. None of this happens by accident. ScannX knows how to deliver and it shows!"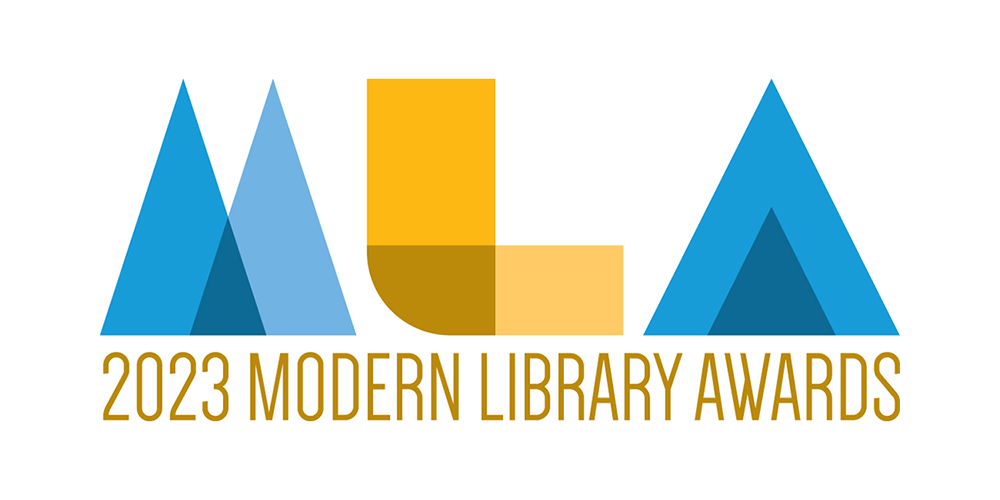 ScannX Earns MLA Platinum Distinction For Ninth Consecutive Year
New Overhead Book Scanner Lands Honorable Mention
January 17, 2023 – (Pleasanton, California) – ScannX®, the leading developer of cloud-based book scanning solutions for libraries, today announced that it received three platinum awards in LibraryWorks' ninth annual Modern Library Awards (MLAs.) The awards were for the ScannX Book ScanCenter, which marks the ninth consecutive year it received platinum honors; and both the Zeutschel 15000 Comfort and the Zeutschel 16000 Comfort overhead scanners, each powered by ScannX software. The ScannX Overhead Book Scanner also scored an honorable mention.

"ScannX clearly knows how to keep both its existing and new customers happy by delivering exceptional book scanners consistently for nearly a decade," said Jenny Newman, publisher and MLA program manager. "Its flagship book scanners continue to land our highest awards, and its new overhead scanners even score honorable mentions as soon as they enter the market and begin building an audience. None of this happens by accident. ScannX knows how to deliver and it shows!"

The MLAs were created to recognize the top products and services in the library industry in a truly unbiased format. Products and services were presented to targeted groups across more than 80,000 librarians at public, K-12, academic, and special libraries. Only customers with hands-on experience with these book scanners in their facilities were permitted to judge the products/services, resulting in a truly unbiased score on a series of questions such as functionality, value, and customer service. It was this process through which librarians determined that ScannX continued to provided platinum level products and support.

Product Feedback from Our Judges
ScannX received the following feedback from the MLA judges, for each respective product:

"As a patron-facing scanner, the OS 15000 is unparalleled. The scanner is easy to use, incorporates OCR during the scan process, removes thumbs and other extraneous content on the fly, and is very easy for patrons to figure out. The support is also amazing - we usually can have most issues addressed within one day through remote support."

"This (OS 16000) scanner was purchased to scan a specific grant project which consists of oversized books that barely fit in the max range of the scanners surface. Although there have been a few quirks between the software and hardware, this machine performs amazingly good. the company that sold the machine performed a custom build for us as we did not need the glass top for our application. The company's support team has had a service rep. answer our questions and repair small issues almost immediately. I would not hesitate to purchase this scanner over again."

"(The ScannX Book ScanCenter) totally transformed the scanning services our library provides from what we had previously. If we had the need to buy 5 more, I would without question."

"This (ScannX Overhead Book Scanner) has been used in our Archive department, because it's able to scan large items with high resolution. The tech support and customer service have been great to work with!"

A Broad Range of Scanning Solutions
ScannX offers a broad family of book scanning systems, ranging from entry-level overhead and book-edge scanners designed for use by library patrons, to the industry's most advanced A2 and A3+ preservation systems for archival-quality document retention. All ScannX library systems are designed to protect libraries' investment in their books, while delivering superior ease-of-use that allows unsupervised patrons to complete their own scans. Recently, ScannX launched the ScannX Overhead Scanner 2500 book scanner, which redefines the standard for affordable overhead book scanners for libraries and delivers unparalleled ease of use.
---

About LibraryWorks
LibraryWorks helps administrators to make informed decisions about library technology, automation and software, collection development and management, facilities and furnishings, staffing, purchasing, and other areas that drive effective strategic planning and day-to-day operations. Our family of resources can enable you to identify best practices, monitor trends, evaluate new products and services, apply for grants and funding, post or find a job, and even enjoy some library humor.

About the Modern Library Awards program
The Modern Library Awards (MLAs) is a review program designed to recognize elite products and services in the market which can help library management personnel enhance the quality-of-experience for the library user and increase the performance of their library systems.

About ScannX
ScannX is the leading developer of cloud-based book scanning solutions for libraries. ScannX markets ScannX Book Scanning Solutions and Zeutschel large format overhead book scanning systems powered by ScannX software. The company's systems provide powerful, yet extremely easy-to-use, copier-replacement solutions for scanning books, documents, and photos; and instantly store scanned content in the widest range of digital options. ScannX reduces operating costs, makes printed information instantly accessible, and expands the range of book scanning services libraries can offer their patrons. ScannX users have scanned over 215 million pages to date. For more information, visit www.scannx.com.

Follow ScannX
Find us on Twitter: https://www.twitter.com/scannx
Find us on LinkedIn: https://www.linkedin.com/company/scannx
Find us on Facebook: https://www.facebook.com/ScannX
Media Contacts
ScannX, Inc.
Contact: Murray Dennis
email: murray.dennis@scannx.com
ScannX, the Scannx logo, Book ScanCenter, GlareFree, ScanCenter, and ThumbErase are registered trademarks or trademarks or ScannX, Inc. All other company and product names may be trademarks of their respective owners.